Antonia Martin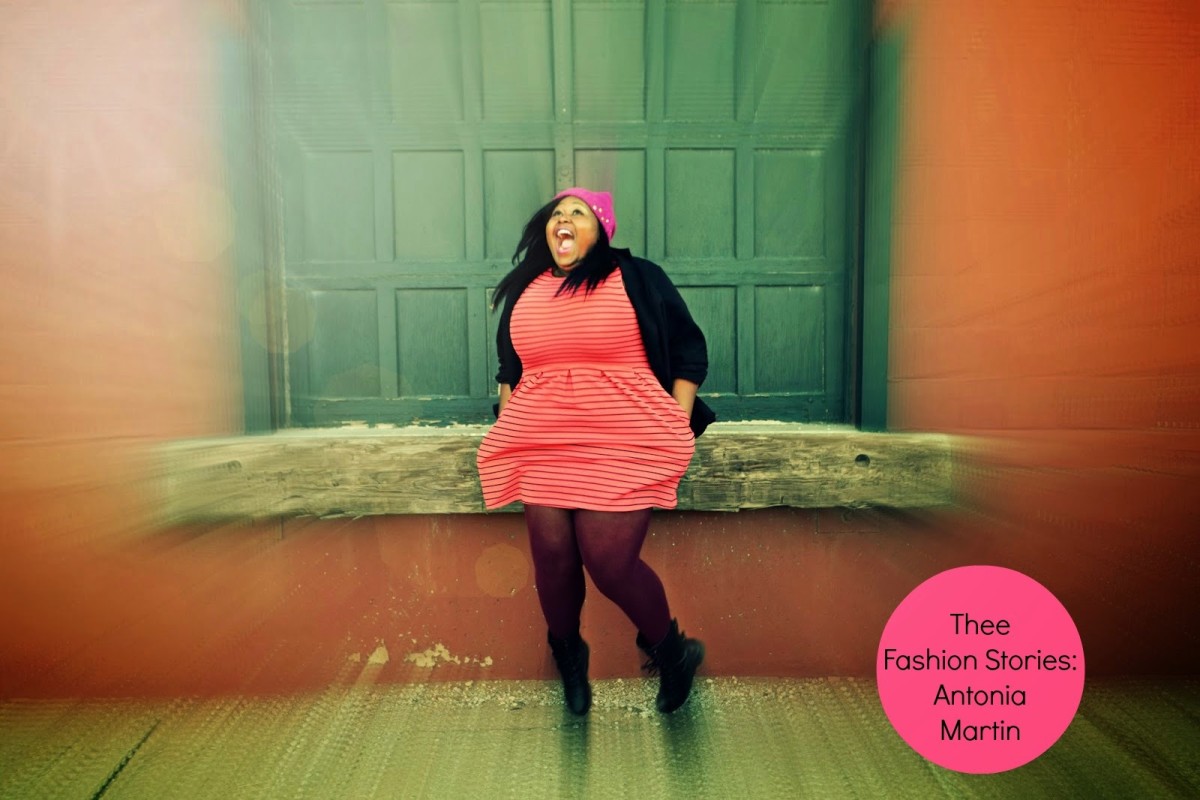 I am so excited to share this week's interview with you all. Antonia Martin is a fellow blogger and a good friend of mine. Her drive and goals are really inspiring. If I need someone to help me get focus or think outside of the box, then I can definitely depend on her. When I think of what it takes to succeed as a blogger, it's more than just talent. You have to be nice and bold enough to reach out to people. Antonia is all of those things and more. It has been a pleasure watching her blog grow and seeing her grow as a woman. Go ahead and dive into this interview with Miss Antonia Martin of Curvaceous City!
What is the purpose of your blog?
My blog is to inspire women to view themselves as important or special. I want to change the course of the world through women if we value ourselves as beautiful women and less as bad women. We can encourage our men and children to be better.
What was your motivation behind starting your blog, business, career, etc.?
I was in a rut in life and I started blogging. The more I blogged the better I felt my main motivation today is to affect the way people view their life. Most people look at themselves and see their hardships and troubles but I make people look on the outside. I like to remind people that they can do remarkable things.
How do you balance your business and personal life?
It has taken a lot of time and dealing with saying the word NO! I use a planner really lol! I am in school so I have to prioritize really. I'm not getting paid to do what I do but it is my passion and I would love to get paid to do it so I invest 30 hours a week blogging, contacting, improving my site, then school and family.
What has been your proudest accomplishment thus far?
Our re-launch and photo shoot! Since the re-launch it has been pretty amazing and the response to the shoot was great!
Curvaceous City Team Members
What does confidence mean to you? Everything being a plus sized women confidence is EVERYTHING! You have to exude it in everything you do. Why because there are so many people who look down on us and want us to crawl in a corner but you can't and I definitely not going to let anyone or your average American judge who I can and what I can do!
Where do you find inspiration?
Everywhere everyone…I love people and hearing stories and real life situations. I attend a lot of conferences and events and I love hearing stories.
What is your biggest dream or aspiration?
My dream is to own my old high school. Rebuild it and put the neighborhood kids in there and give them a great education, experience and people that believe in them.
Curvaceous City Team Members
What fashion story describes you in a nutshell?
I am a classic kind of girl I love Gossip girl Blair Waldorf specifically. Looks that are very clean classic. I do a lot of vintage and layering some of my favorite looks I have worn have been really old school.
If you had to pick 1 item from your closet to describe you as a person, what would it be?
The black and white pants from the Black& White shoot. Classic as far and colors but exotic as far as look and pattern.
What is your favorite fashion publication? Why?
Style.com
….I love the look and the ease of looking up the latest trends. Also when the fall fashion week I could stay in touch with the shows and what people were wearing.
What type of music do you like to listen to?
I listen to Rap all day everyday and not like Drake more of Kendrick, Jay, Cole, Wale, Big, Pac, TDE anything I love neo soul as well but rap all day everyday.
Who are your favorite artists?
TDE is my favorite overall I love good music and they keep it coming every artist has their place and they all do good work. Honestly like being about to hear from every artist is kind of rare.
If you could shop anywhere, where would it be?
At a California Thrift Store I would walk out with quality and quantity.
What career advice do you have for TheeFashionStories readers?
Go after your dreams in this day in age there is really no time or room for self doubt. I would start today because tomorrow you would hate to be left behind.
What makes your work or brand different from your peers?
It focuses on the whole aspect of women not just fashion or personal we cover advice, mental, spiritual, inspiration, health everything.
How can TheeFashionStories readers contact you?
Thank you for an honest and upbeat interview! The sky is the limit for you and I wish you much success!
Much Love,
Jas