My Summer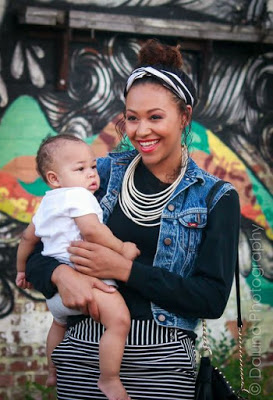 I had a great summer! I made a few new friends, laughed a lot with my family, and took steps towards growing the 
www.TheeFashionStories.com
 empire. It was really awesome being in Kansas City, MO again with my family. Summer 2014 I would like to go somewhere else, maybe New York. I am really looking forward to my spring break trip to NYC. Below are candids from my summer.
This is my friend Destanee and her son Que! She started out as one of my models and our friendship just blossomed. I'm really happy that we got to know each other and I look forward to seeing her grow.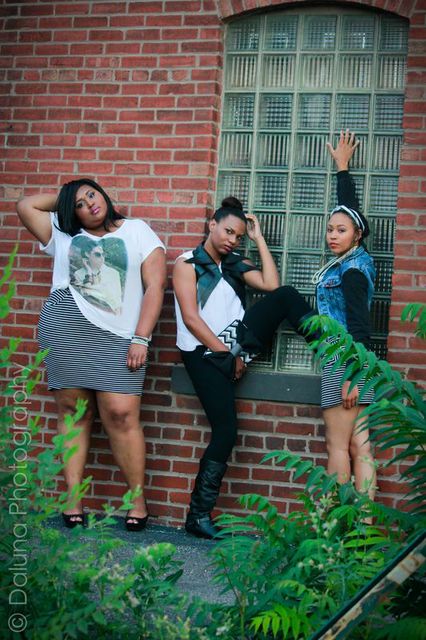 This is preview of the Black and White shoot! It will drop on September 1, 2013 so stay tuned! It meant a lot to work with an old friends and new ones as well! Thanks a lot ladies!
This was one of the best days ever, playing dress up in Target with my sisters. I come from a big family, 6 kids to be exact so whenever we get together it's a party! I wouldn't be half of the woman that I am today with my sisters and brother!
This night changed my life to say the least. Everyone deserves one night of rachetness with their girls.
This was during my photo shoot with Lo'Cal Fashion Magazine! The magazine will be dropping January 2014! Stay tuned for more details and check out the
magazine
! Did I mention that I will be a contributing writer?
This summer I had the honor of working with my big cousin, designer Eranne Whiters on a few projects. It was awesome seeing more of what she does and partnering for events. I look forward to seeing more from her. You can learn more about Eranne's line, House of Rena
here.
This night my friends from gospel choir were in KC and we went to the movies downtown! I was so happy to see them. I love the LBC Gospel Choir here at Mizzou because it's more than just a choir... we are a family! I am truly going to miss seeing Meagan around campus, but I am really happy that she graduated. Bruce is next & thankfully I have this year and next year with my little sissy Amber!
Ha this summer it was me and my mom, my twin brother and sister at home & that was quite interesting. I am so proud of them both for going to college this fall. I can't imagine what my summer would have been without them.
So when I think about summer 2013 I will always think of the special memories that I made with my awesome friends and family. Some of my memories are listed and others are not, but I am truly honored and thankful to be a part of so many awesome individuals lives. It has been great building the TheeFashionStories.com brand this summer and I will continue to do the same!
Much Love,
Jas