Monthly Goals: November 2014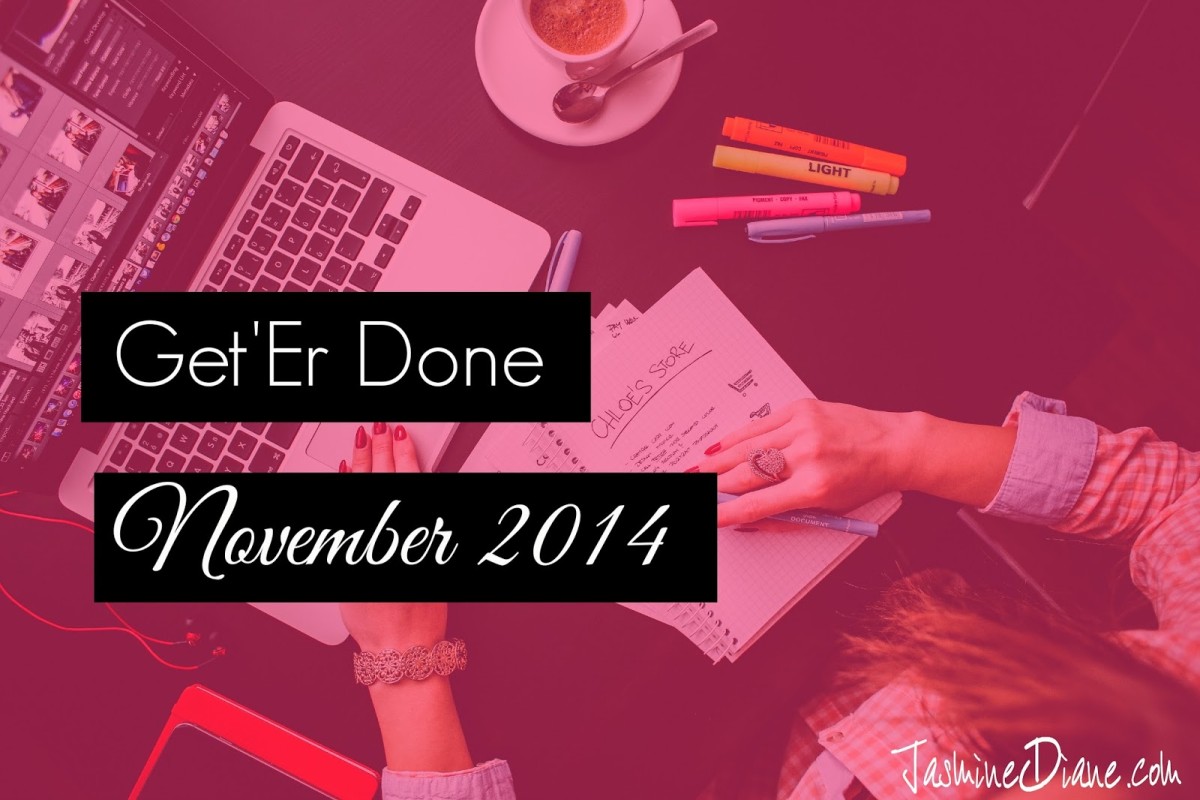 October came and went so quickly that November somewhat knocked me in the face. Now that November is in full spring, I have decided to start sharing my monthly goals with you all. I was inspired by one of my favorite Brown Girl Bloggers,
Drea of Drea Daily
! She has awesome, thoughtful posts literally everyday. She has inspired me to try to post everyday like I did with Thee Fashion Stories. I can't wait to see the results of giving more time and effort to
Jasmine Diane.
Keep reading to get in my business with these goals!
Lose 10 Pounds
I want to lose 30 pounds before I graduate from college on May 15, 2015. This summer I lost 12 pounds then packed it right back on when I came back to school. My
goal
for this month is to lose pounds by working out 5 to 6 days a week. I am challenging myself to do early morning sessions 3 days a week. Anyone else in a mood to lose weight? Let's do this together!
Post to blog daily
I slightly mentioned this above, but the whole idea with blogging daily is to attract more readers and grow my network. I would love to be my own boss in the next 5 years. My business has taken a back seat to my personal life for long enough. Now that I am single, that is a different post, and career focus I plan on expanding the Jasmine Diane brand. Are you guys ready to see more of me?
Land seasonal position
I have an interview with a company that I have been dying to work for since I fell in love with fashion. I had a phone interview yesterday. I have prayed for it and asked everyone close to me to pray as well, so I am feeling pretty confident. I will let you all know how it goes!
What are your goals for this month? Have you already started planning for next year? Writing down your goals are telling people about them are great ways to hold you accountable. I love goal-setting because it gives me something to work for and quite honestly, without a vision nothing will come to past.