Get'Er Done: March 2015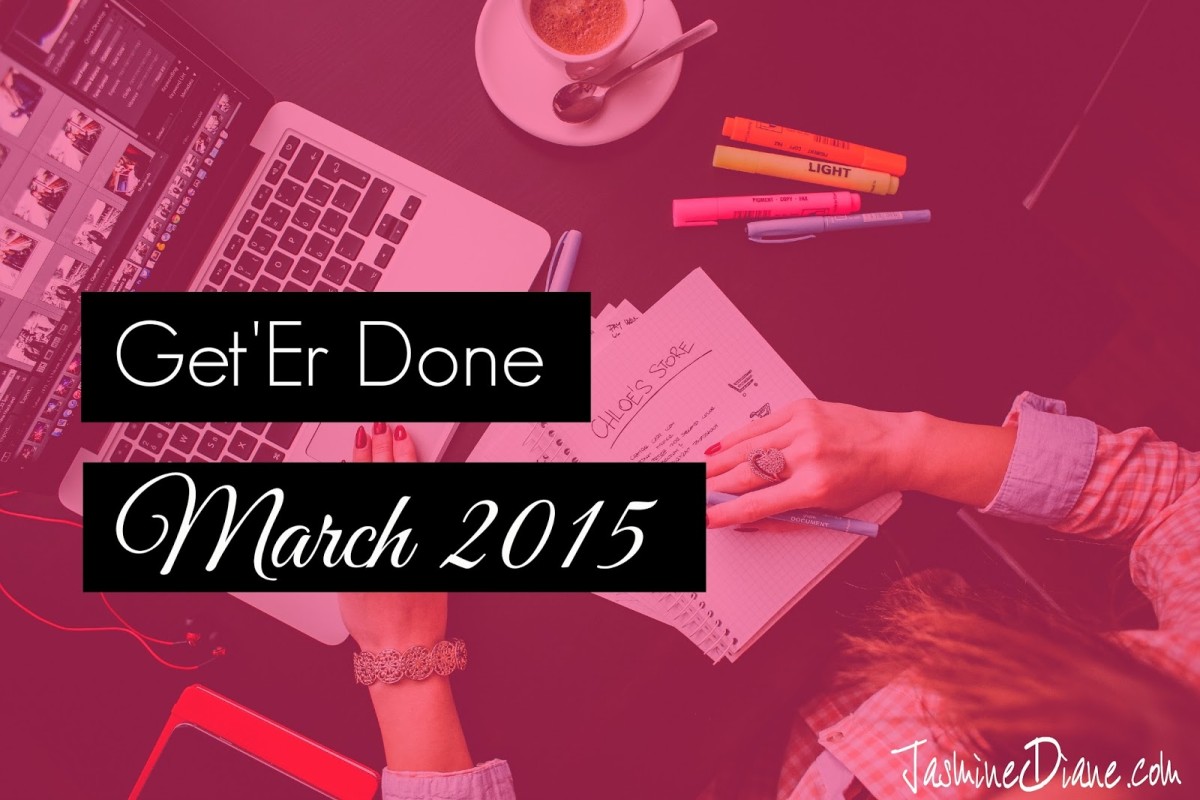 Happy Women's History Month! February ran away so quickly. This semester is flying by quicker than I'd imagined and I've yet to apply for a job. We'll get into that below. I started off this month by making a snow angel. I went to the gym for an hour then fell backwards into the snow. At that very moment, I decided to let go of the fear of the unknown and trust the process! 2015 is the year of endless possibilities and growth! Now let's get into my
Get'Er Done List!
Last Month's Goals:
1. Finalize e-portfolio: We're making these in my visual presentations course, so I decided to wait to finish. I wasn't pleased with the one I created on my own.
2. Finalize resume
3. Pitch 3 brands: The good news is 2 brands sought me out, but no I did not achieve my goal of pitching anyone. More details are below.
4. Complete media kit: Details below
5. Apply for 5 full-time jobs: Details below
As you can see, I didn't do much last month in terms of my career/ brand goals. I was really consumed with my internship with
Cocoa Fab
, freelance writing, love life woes, and classes. I promise to do better this month!
March Get'er Done List:
Pitch 3 Brands:
I have 3 brands in mind. I plan to pitch a few ideas to them once I get my media kit and resume together. Ultimately, I don't know that I want to be a full-time blogger anymore, so this isn't a big focus of mine. I will however keep you all posted. If you want to know how to pitch to brands or more about branding you should check out
Maya Elious
,
Ladypreneur,
By Regina
, and
Bronze Bombshell.
These are a few of my favorite resources by women full of knowledge!
Media kit:
I want to create a short 2 page plan to send over to brands when I'm pitching my site. I did create an inspiration board for Jasmine Diane, hence the fresh splashes of pink here and there. I'm excited about getting everything in 1 place.
Apply for 5 full-time jobs:
I have found 3 job listings that I plan to apply for this week. I'm working on tailoring my resume and cover letter for each position. Wish me luck! If you have any job suggestions or are interested in employing me please don't hesitate to email me
here
or comment below!
Lose 6 pounds:
That's all folks. What are you going to accomplish this month? Do you have any tips for me? Leave all of your comments and advice below. I love hearing from you all! Peace and love!